Gas Explosions and Defective Appliances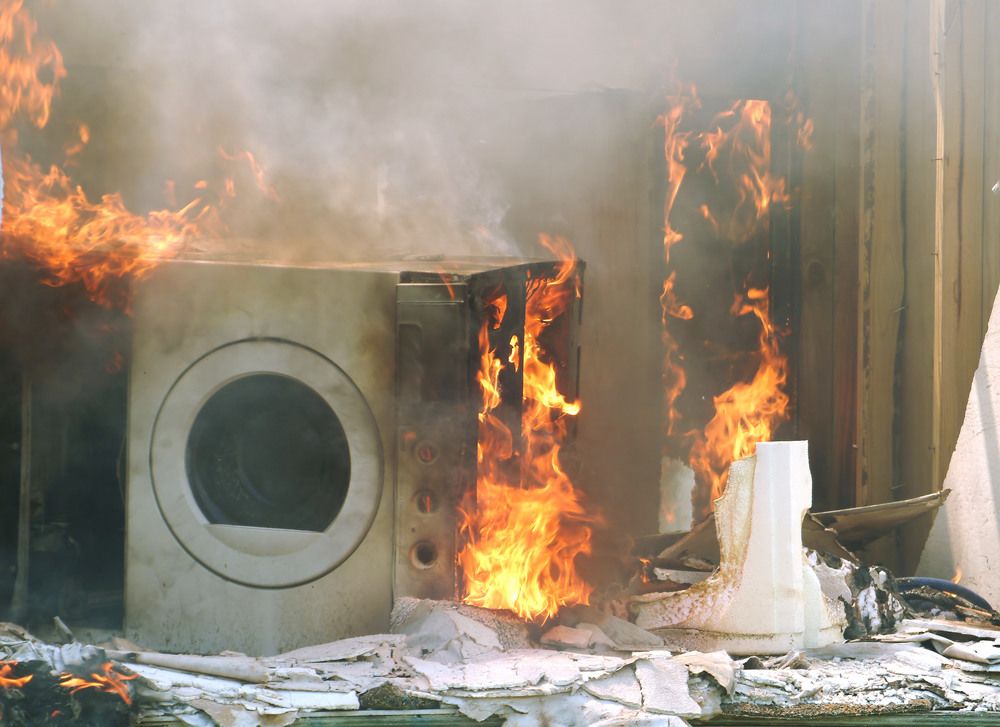 We often take for granted common appliances in our homes. Stoves and ovens may seem safe, the same goes for the gas grill outside. Yet a single leak or errant flame is all it takes to turn these appliances deadly. The aftermath of gas explosions in the home can be tragic. The Ramey Law Firm, PLLC is here to help.
Attorney Hardin R. Ramey has served the people of Dallas, TX for years. He and his team would like to go over some of the basics of appliance gas explosions and your legal options below.
A List of Appliances That Can Blow Up
The following appliances could explode as a result of gas leaks and related issues:
Stoves
Ovens
Water heaters
Central heating units
Furnaces
Barbecue grills
Portable grills
Electrical generators
Causes of Gas Explosions
When appliances are defective and explode, the potential reasons why are plentiful.
Poor Appliance Design - A gas appliance may be inherently dangerous because of problems with design.
Poor Appliance Maintenance - A gas appliance may be dangerous because it has not been priorly maintained or serviced.
The Appliance is Defective - There may be a material defect or other kind of defect that causes safety concerns regarding the appliance.
The Appliance Is Not Installed Correctly - Poor installation of gas appliances could mean a greater danger of leaks, fires, and explosions.
The Gas Tanks Are Faulty - The appliance itself could be fine, but the attached gas tank could be cracked our malfunctioning in some way.
Leaking Gas Lines - Gas lines and valves might be leaky or loose, which makes fires and explosions far more likely.
Injuries from Gas Explosions
Injuries from gas explosions can be severe. They include:
Burn injuries
Head trauma
Traumatic brain injury (TBI)
Broken bones
Loss of limbs
Lacerations
Bruises
Respiratory injuries from inhalation of gas fumes
Whatever the gas explosion injuries may be, the team at our Dallas law firm is here to help.
The Statute of Limitations on Product Liability Cases
When a product malfunctions and causes a gas explosion, injury victims and their loved ones have a limited amount of time during which they can file a lawsuit. This is known as a statute of limitations.
A product liability lawsuit can be filed within two years of the date of the explosion. Failure to file a lawsuit within that two-year period means that a lawsuit can no longer be pursued against the product designer, manufacturer, distributor, seller, or installation company.
Damages Sought in Product Liability Cases
Compensatory damages and punitive damages may be sought in a gas explosion lawsuit.
Compensatory damages will cover material and financial losses associated with the explosion. This includes medical bills, damage to property, lost wages, and so forth. These damages can be tallied up from receipts, invoices, and bills related to the explosion.
Punitive damages are not linked to any material losses. These kinds of damages punish the negligent party for the nature of the incident that occurred. Punitive damages are higher depending on the egregiousness of the explosion and the injuries or fatalities sustained.
Holding Negligent Companies and Retailers Accountable
Hardin Ramey will fight for you and your family if you have been the victims of a gas explosion. We expect any appliances and goods in our home to be safe and properly tested. When companies or technicians fail to keep us safe, our law firm will hold them accountable and help you move forward with your life.
Speak with Our Attorneys
For more information about you legal options after being harmed by defective appliances and products, be sure to contact a skilled catastrophic injury attorney. You can reach the Ramey Law Firm, PLLC in Dallas at (972) 636-4578.
Related to This