Traumatic Brain Injury and Sports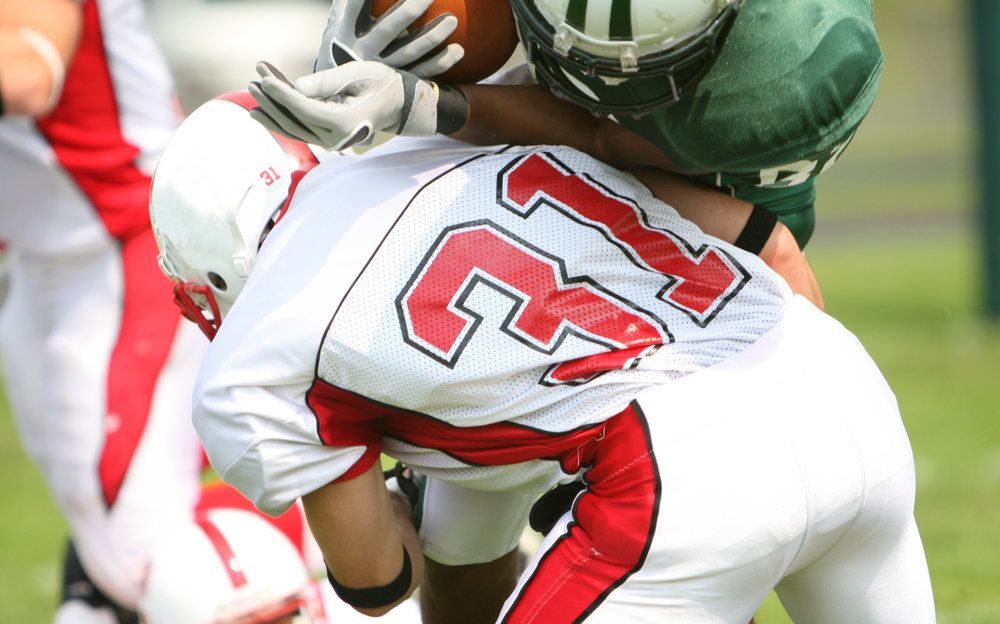 The life of an athlete may seem glamorous, but there's a dark side to contact and combat sports that we've been hearing more about in recent years. Countless football players, boxers, and other sports stars have revealed the dangers of multiple concussions over time. They don't just suffer a single traumatic brain injury (TBI) but rather multiple injuries over time. This leads to serious brain damage.
Hardin R. Ramey and the team at his Dallas, TX law firm would like to consider the link between TBIs and certain kinds of sports, with a focus on legal options after sustaining an injury.
The Risks of Contact and Combat Sports
Blows to the head and face can lead to concussions and brain damage. This kind of trauma is consistent over time, meaning an athlete may suffer from multiple concussions over the course of their career.
The gradual brain damage you suffer over this time can have severe effects on your mood, cognition, and physics wellness.
Concussions and CTE
Suffering from one concussion increases your risk for future concussions later in life. People who suffer from multiple concussions develop a degenerative brain condition known as chronic traumatic encephalopathy (CTE). While researches are still compiling a comprehensive list of symptoms of CTE, the most consistent signs of the condition include the following:
Problems processing information
Lapses in memory
Reckless or impulsive behaviors
Depression
Mood swings and emotional instability
Thoughts of suicide
If you are a professional athlete or a collegiate athlete who notices these symptoms, be sure to speak with your doctor as soon as possible, and to consider contacting our Dallas law firm to go over your legal options.
Football and CTE: NCAA and NFL Lawsuits
Football has brought the issue of CTE to public consciousness in a big way. That's why two of the biggest lawsuits regarding CTE involve football players in the NFL and the NCAA.
For NFL pros, their years outside the league are plagued by severe mental health issues. Former NCAA college football stars have the best years of their lives robbed from them because of the long-term dangers of CTE.
You can learn more about the NFL settlement by visiting the Official NFL Concussion Settlement Website. You can learn more about the NCAA settlement by visiting the NCAA Student-Athlete Concussion Injury Litigation Website.
Brain Injury Litigation in Other Sports
In addition to football, there have been concussion and CTE lawsuits in other sports.
The NCAA settlement mentioned above also covers collegiate soccer players who've suffered multiple brain injuries. This makes sense given the speed at which soccer players take headers, and the risk of accidental head-first collisions.
The NHL has similarly faced litigation over concussions brought about by former hockey players. The league reached a settlement in November 2018, which covered medical costs and neurological testing for players in the suit, as well as establishing a fund for future players who face medical issues.
Though not a traditional sport, there is ongoing litigation involving the WWE given the physical trauma these performers experience throughout the year. This lawsuit was brought about by numerous former wrestlers. It is currently being appealed after being thrown out by a federal judge in Connecticut in September 2018.
As an Athlete, What Are My Legal Options?
Your team, coaches, and/or alma mater have an obligation to make sure you are well cared for during athletic competition. This means screenings and medical care after a brain injury, and proper monitoring and protocols when it comes to concussions.
If these groups fail to look out for your best interests, you may be able to seek damages to address medical expenses related to your brain injury.
Contact Our Law Firm
If you are an athlete who would like to learn more about your legal options regarding brain damage that stemmed from multiple concussions, contact a skilled personal injury lawyer. You can reach the Ramey Law Firm, PLLC by phone at (972) 636-4578.
Related to This